Recommended hot Soba Menu
Tax is included . Cash only

Hot Soba (Hot buckwheat noodles)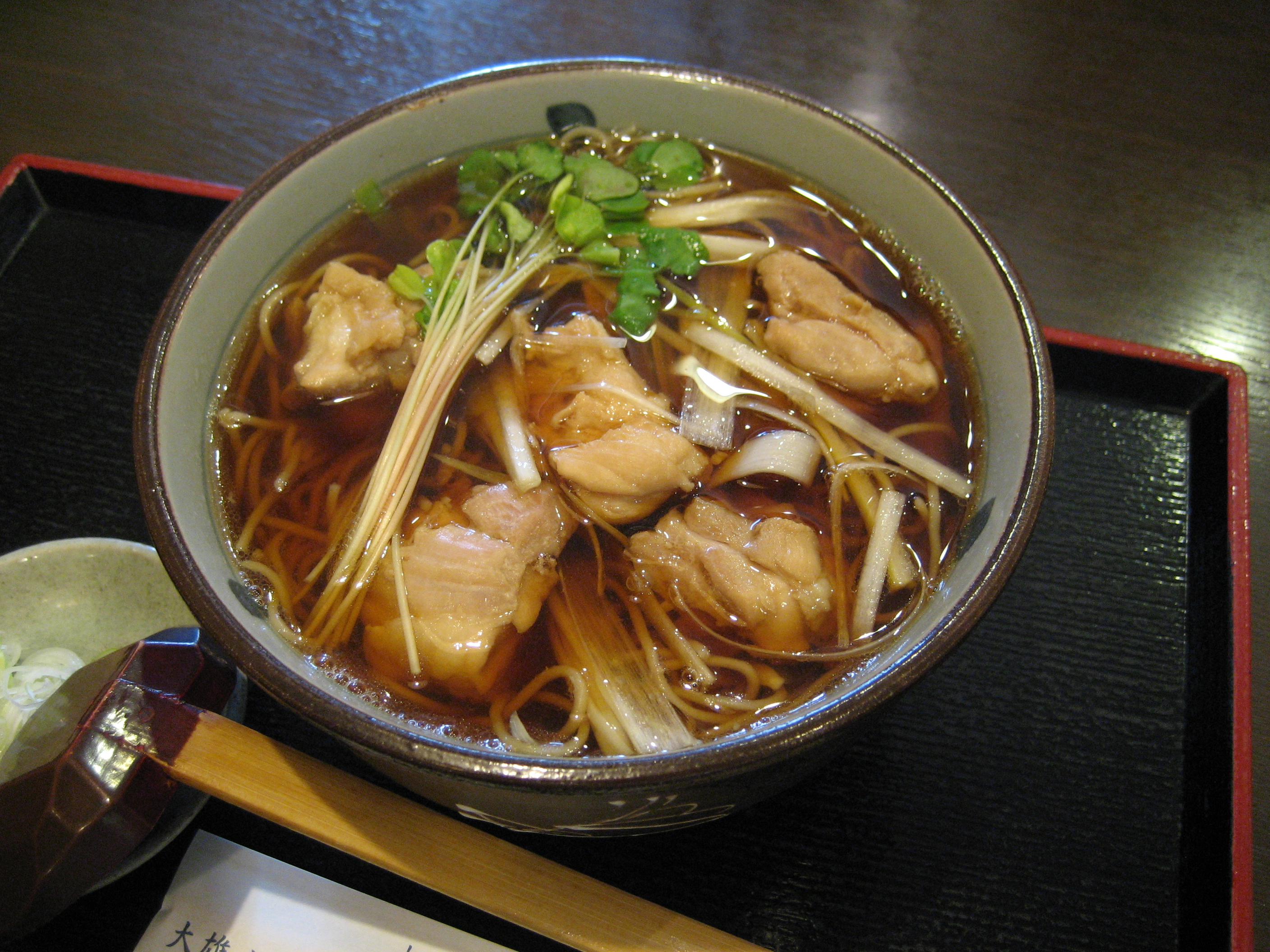 Hinadori Soba \1100
Chickin is in the soop.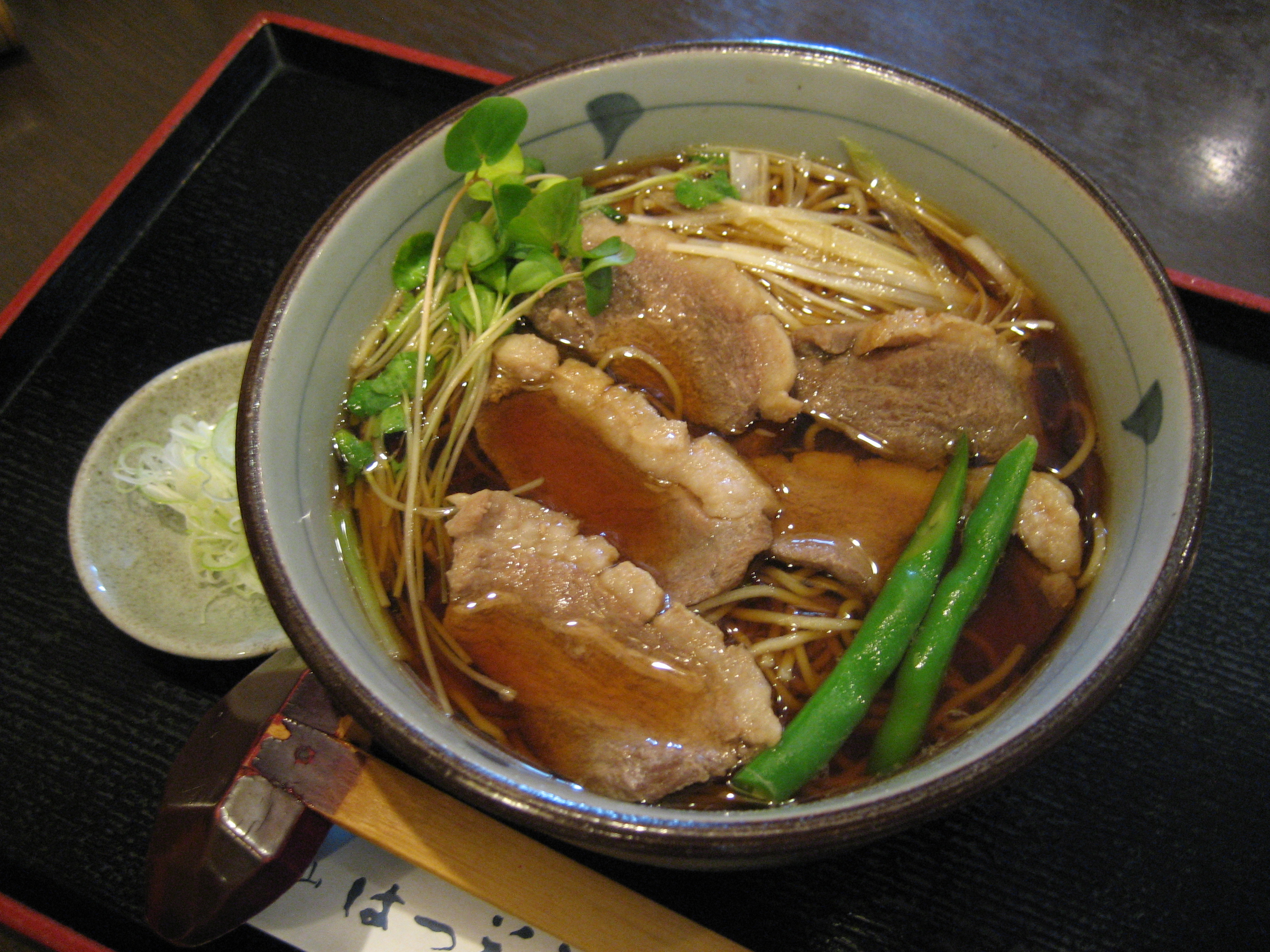 Kamo Soba \1500
Wild Dack is in the soop.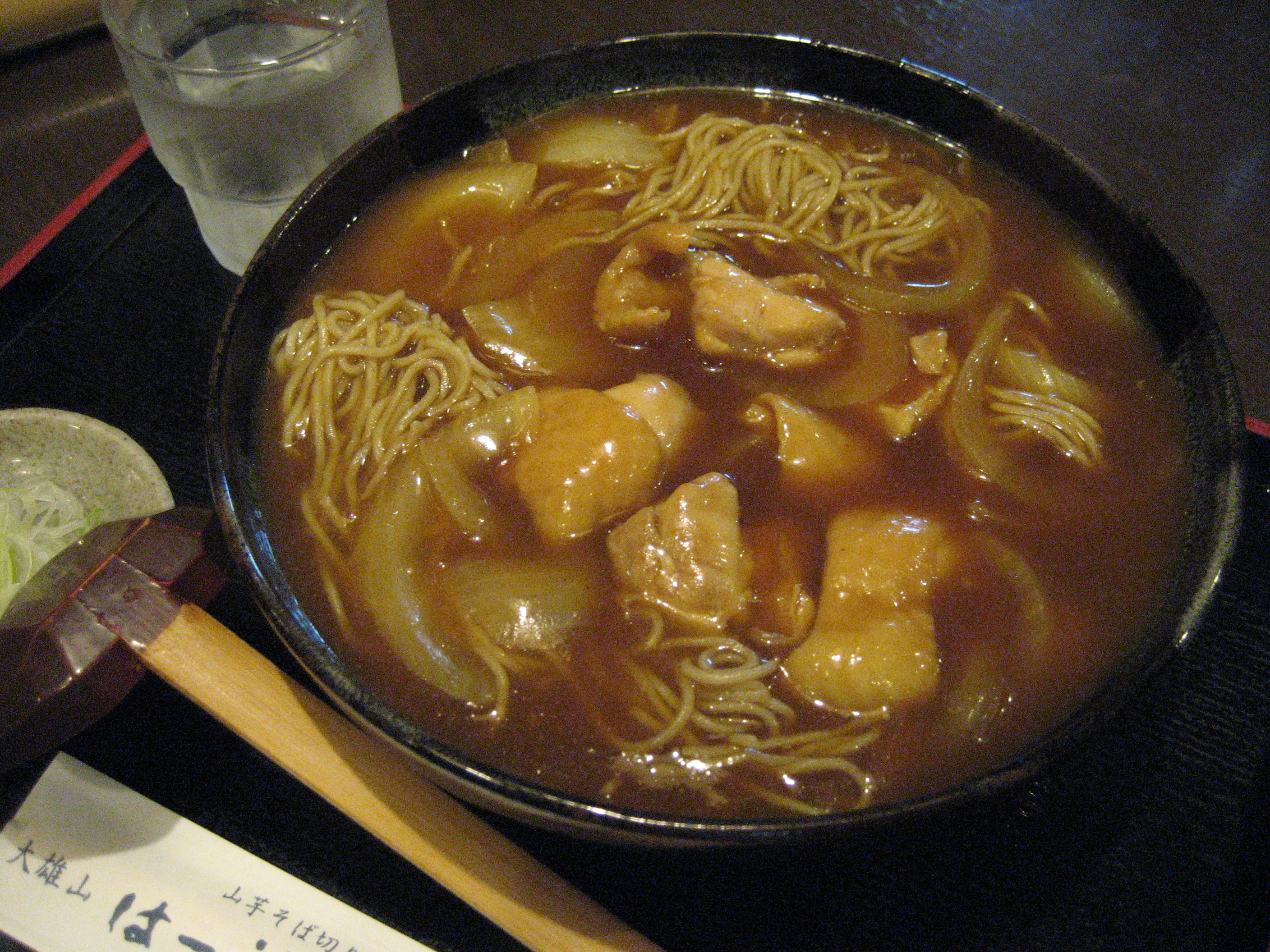 Curry Soba \1100 Chicken and Onions Curry Soba.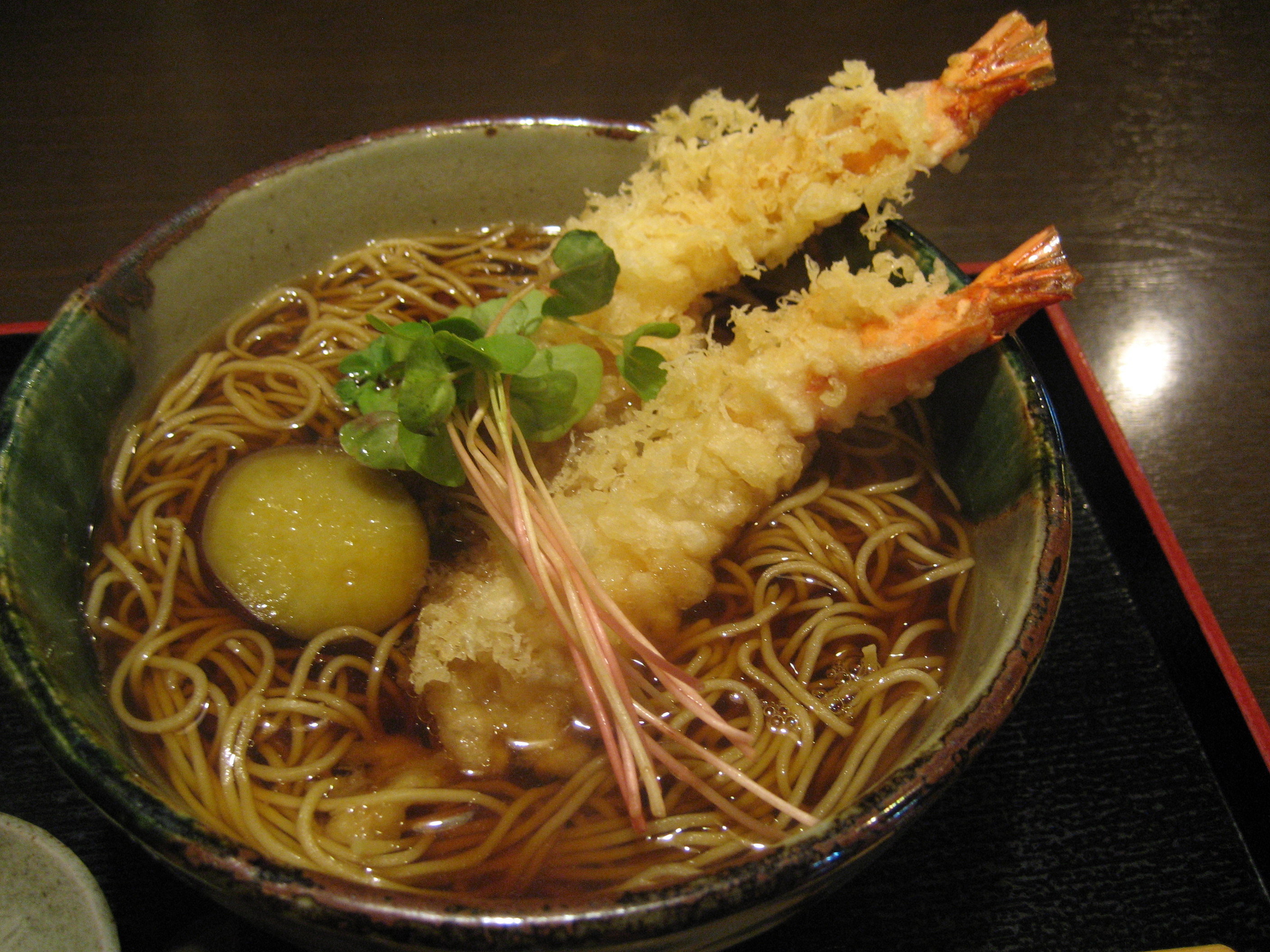 Tempura Soba \1750
Hot Soba with two shrimps Tempura
It's typical menu in Soba restaurant.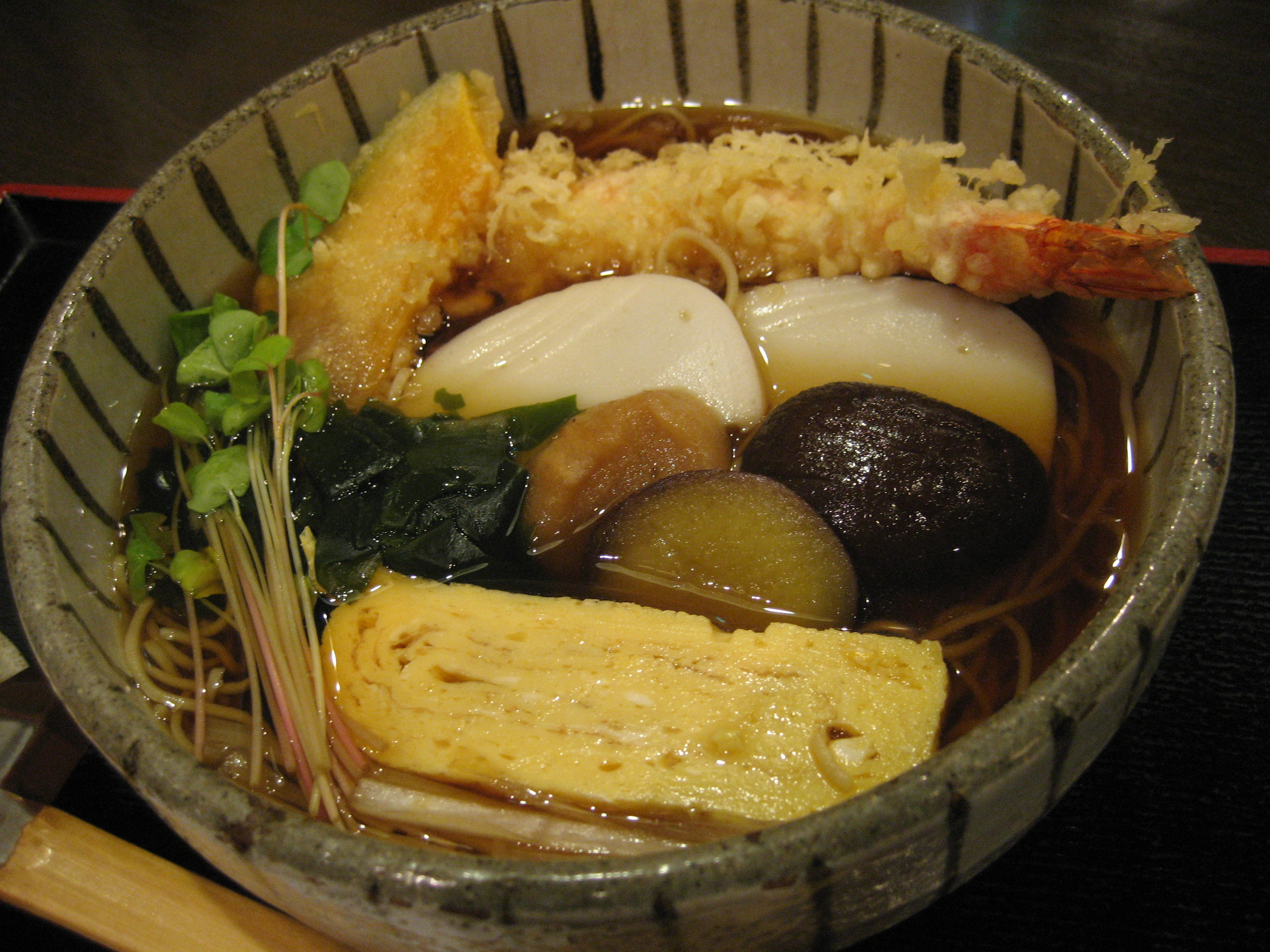 Chirashi Soba \1500
It uses a lot of variety of Japanese foods.
It's very popular menu.
*We can also make cold soba.
Recommended Cold Soba menu / Tax is included
Dip the Soba in the sause.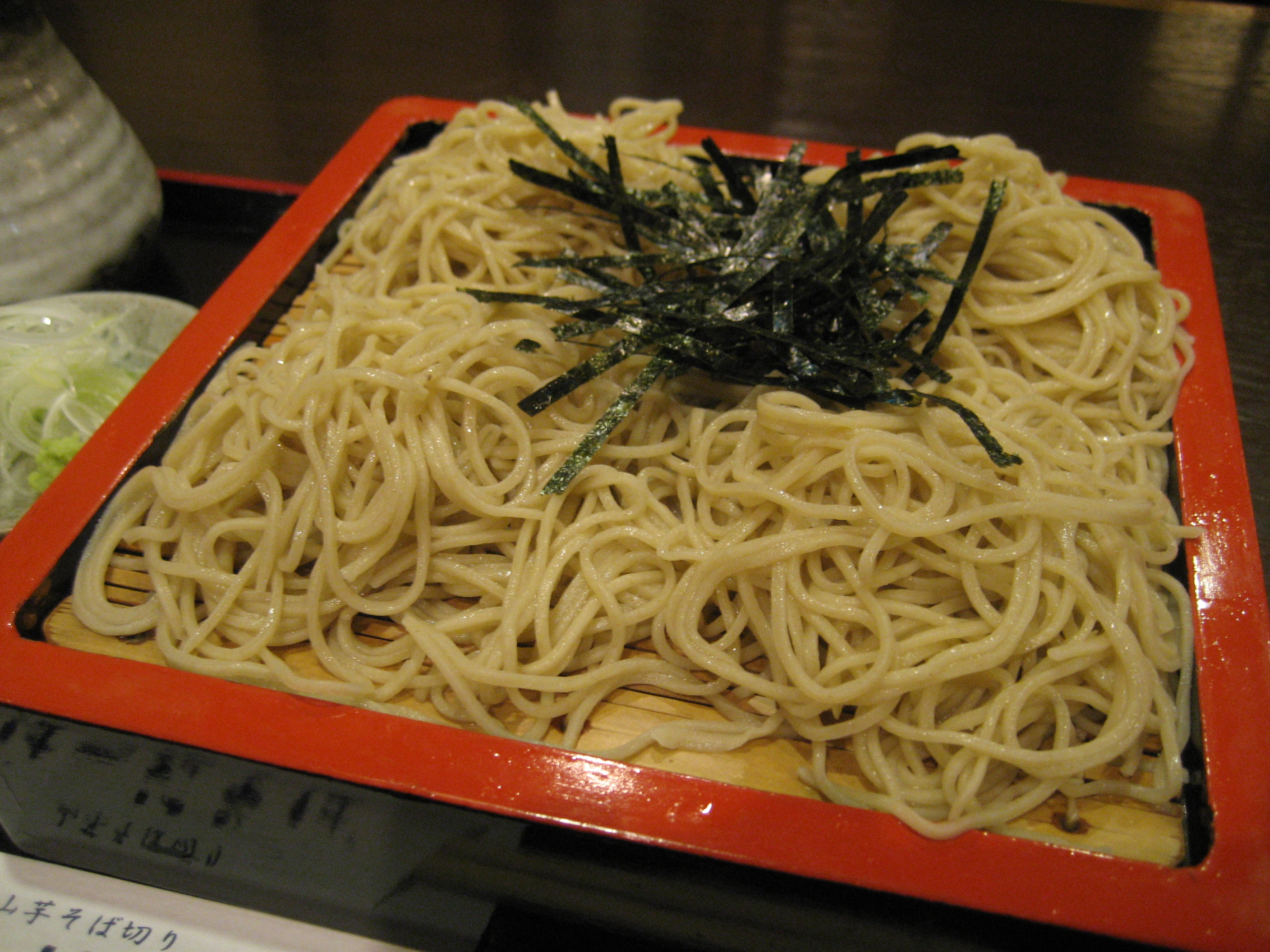 Zaru Soba \830
With shuredded dried seaweed.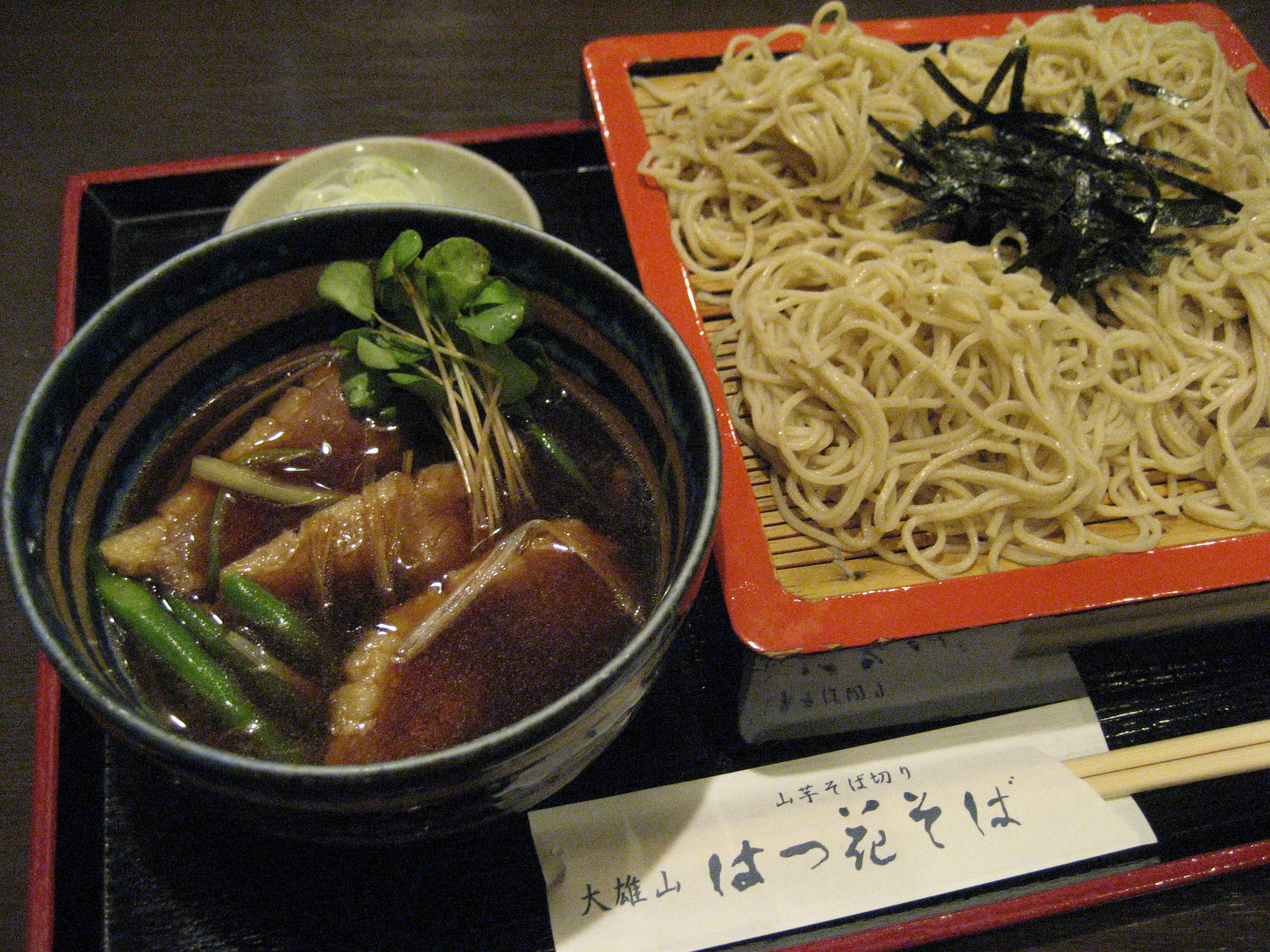 Kamo Seiro \1500
The cold Soba with warm wild dack soop.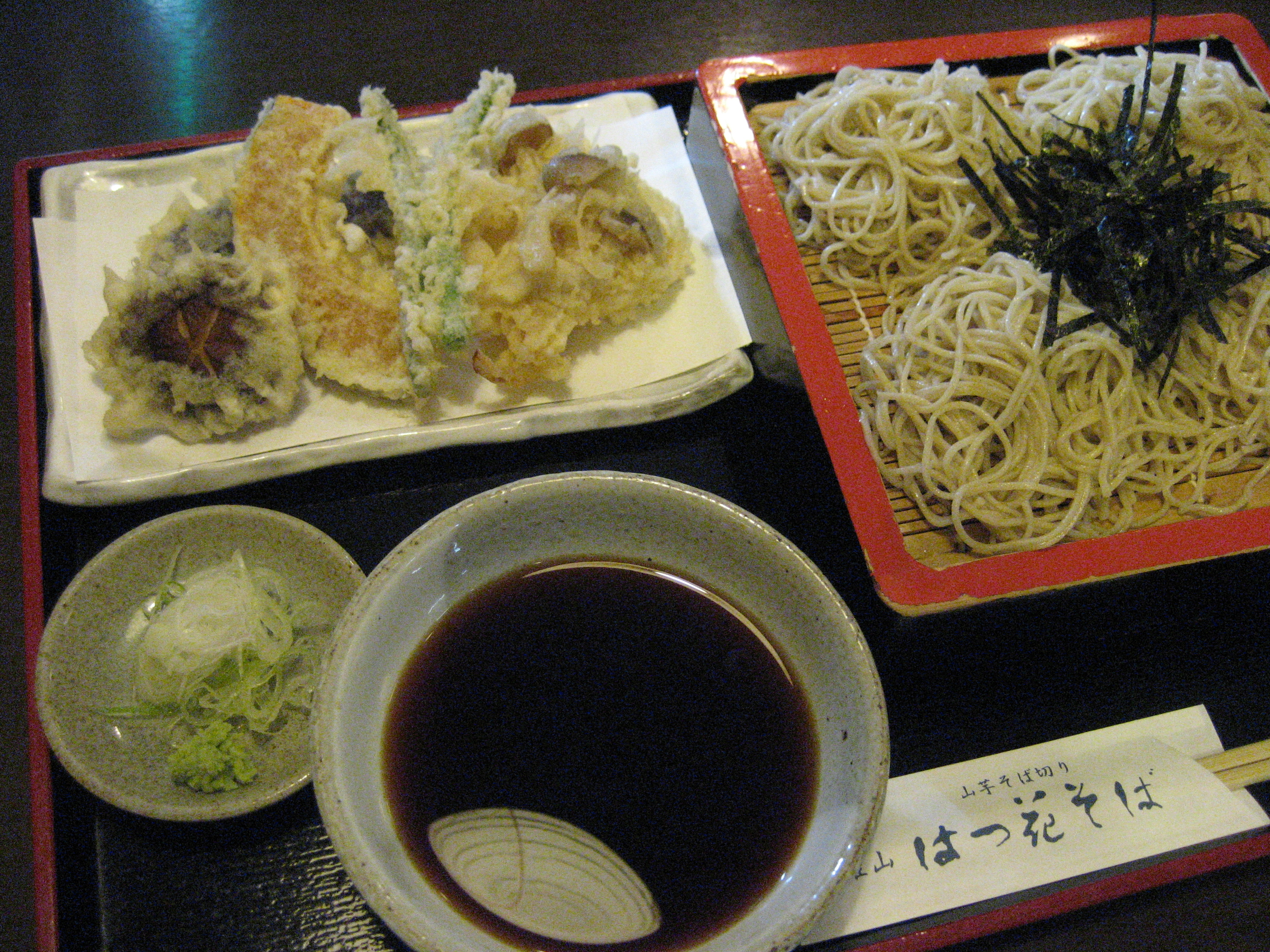 Yasai temzaru \1300
Cold Soba with 5 kinds of vagetable Tempura.
*We can also make Hot Soba.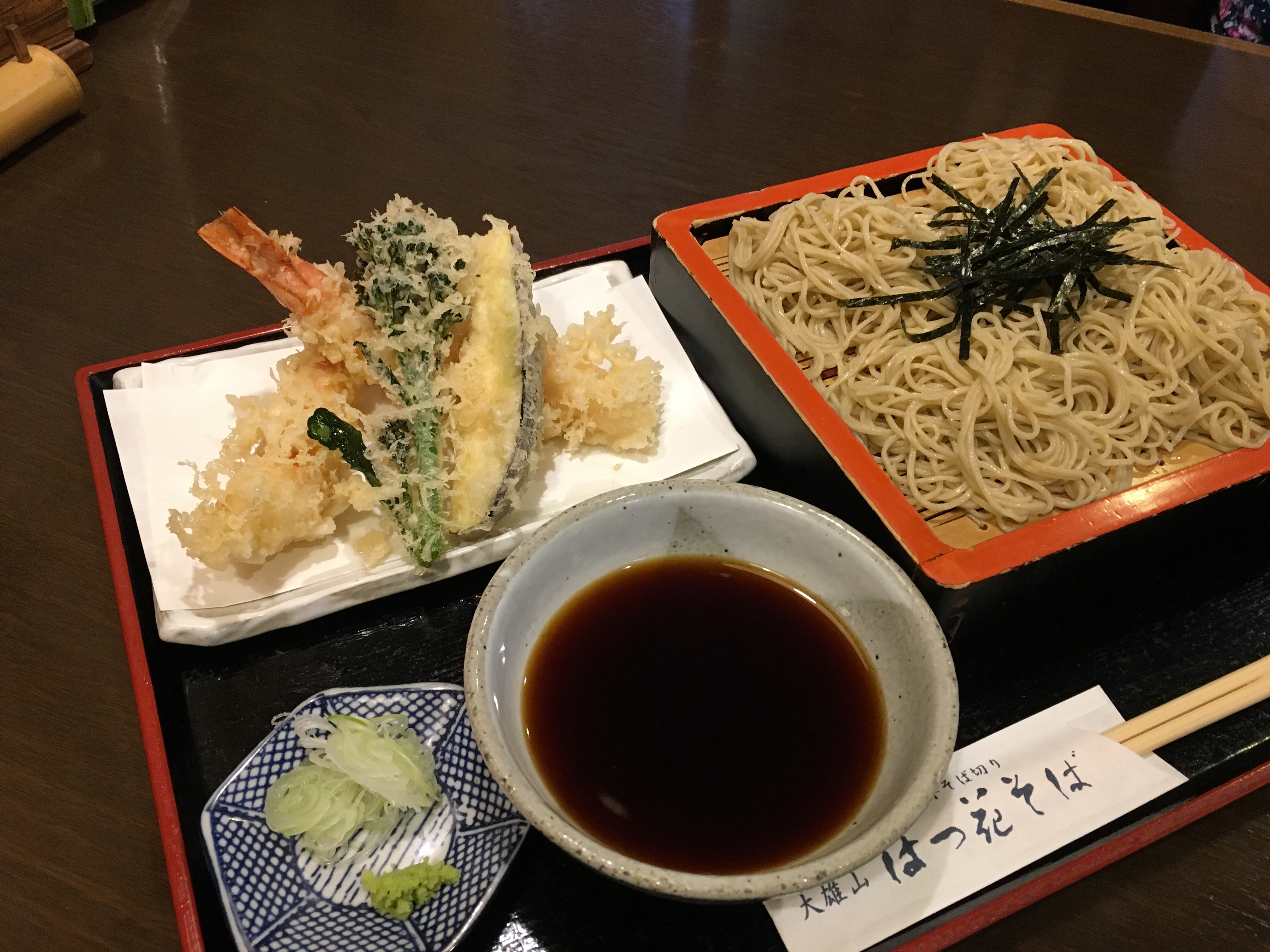 Ebi temzaru \1800
Cold Soba with shrimps and vagetable Tempura.
How to eat the cold Soba.
*Dip the Soba and Tempura in the sause.
*Add Wasabi(Japanese hose radish) and chopped   scallions into the dipping sauce.
*When the Soba are finished. Sobayu(Soba boiled  water) mix with the remaining sauce and enjoy   drinking soup.
Recommended combo menu / Tax included
Soba and bowl of rice combo menu
(A bowl of rice topped Tempura shrimp and vagetables)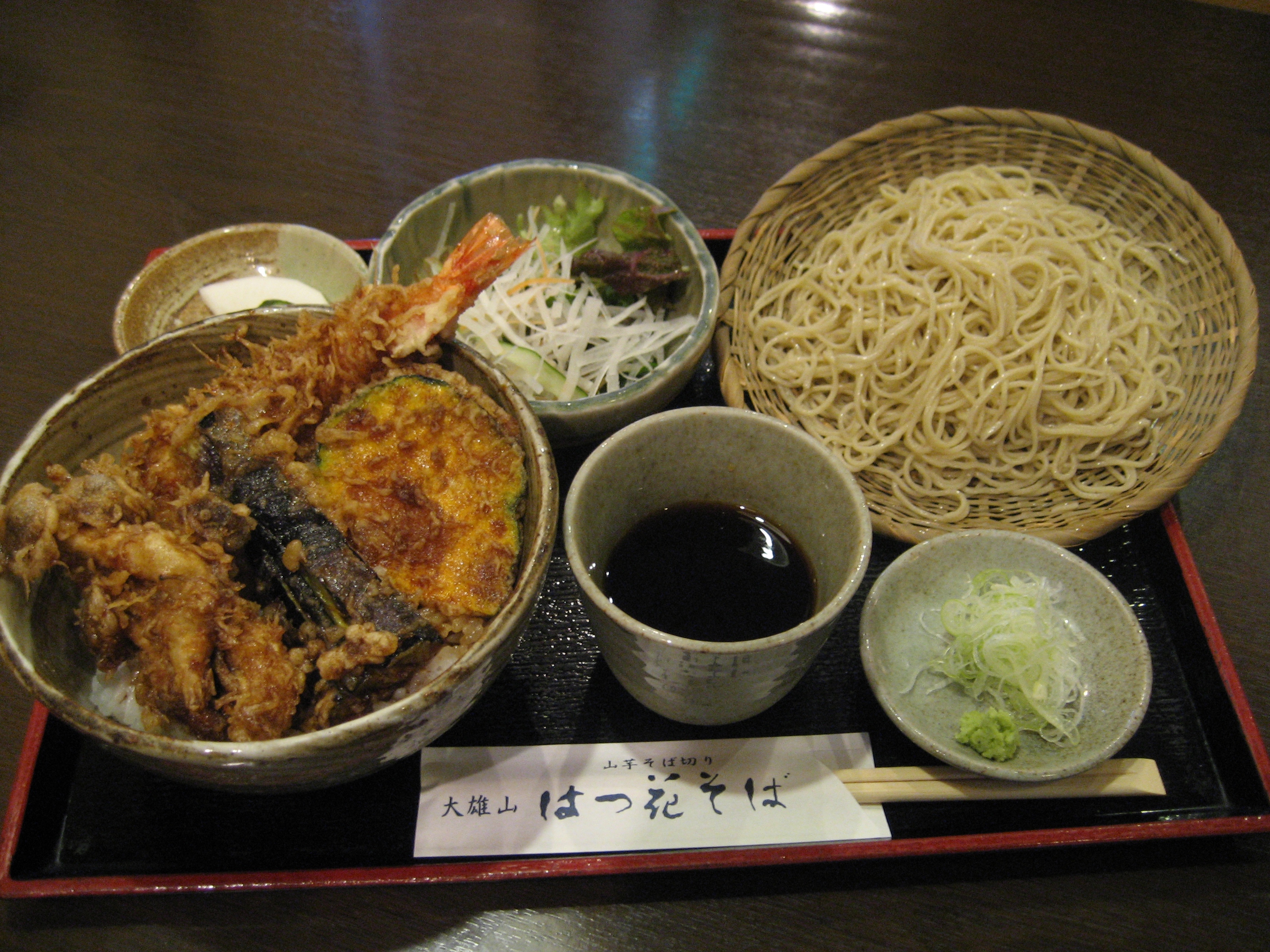 Tendon and Soba combo \1500
Please serect cold Soba or hot Soba.
Include pickled vagetables and salad.
Fresh Salad
Backwheat sprouts and Japanese radish salad \380 / Tax included
*Sesame flavor dressing.
Soba Restaurant Dessert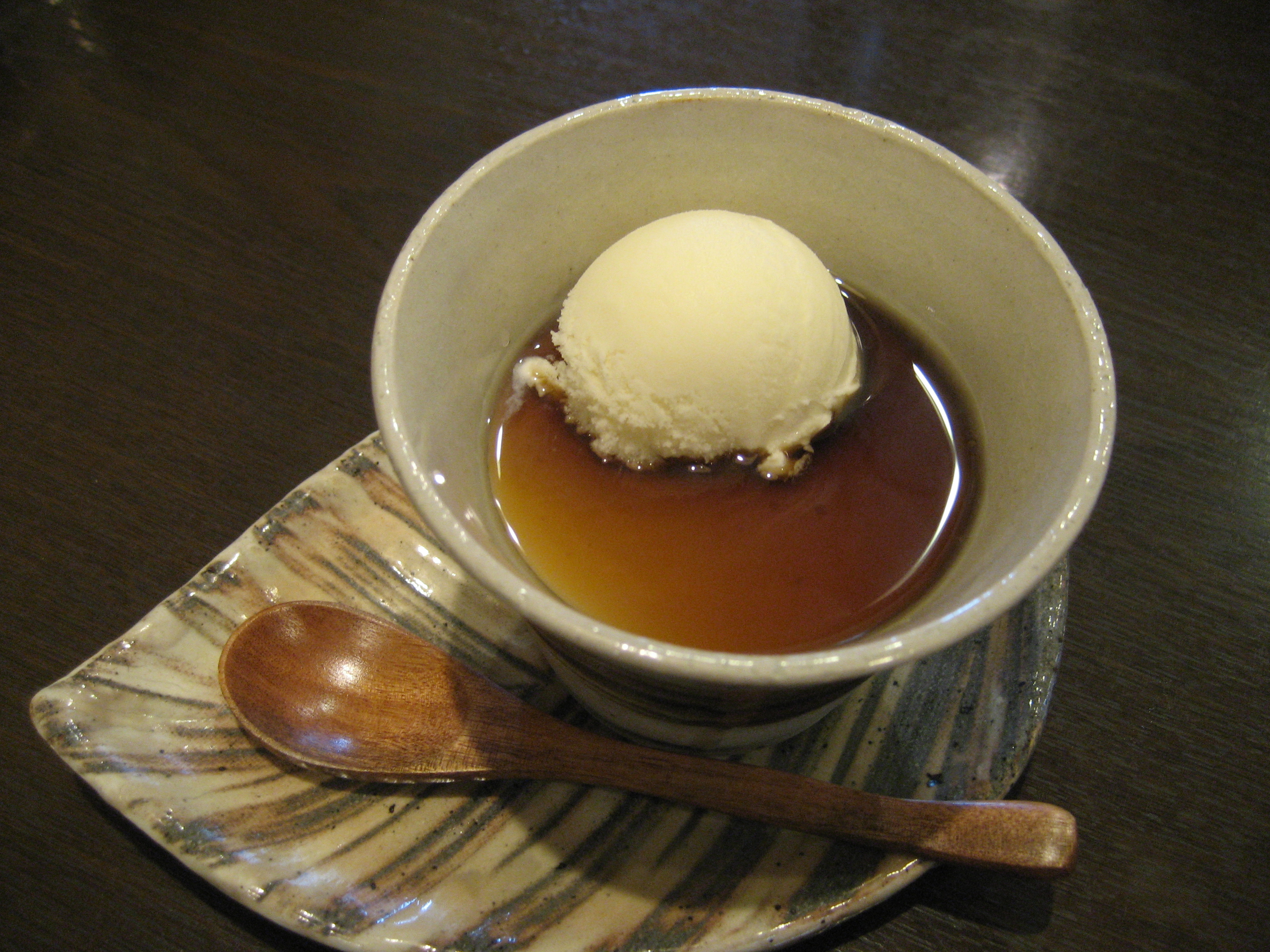 Buckwheat tea pdding \400
It is hardened with Kudzu(Arrowroot)powder
that is kind to the body.
with homemade black honey and "Kiyosato highland ranch" milk ice cream.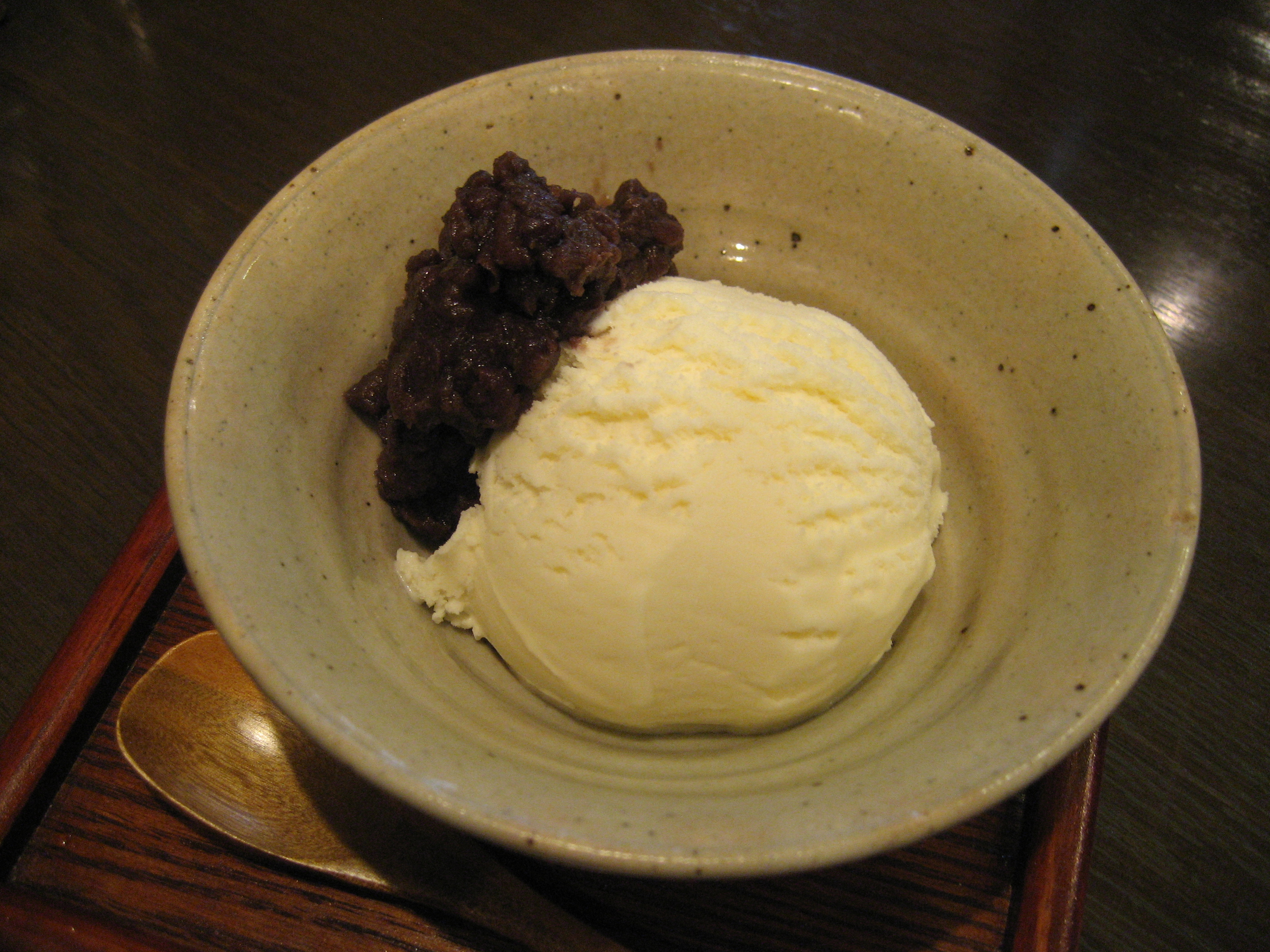 "kiyosato highland ranch"
 Milk ice cream \400
"Kiyosato highland ranch" Milk ice cream
with homemade "Anko"(Red bean jam)
"Anko" is a traditional Japanese sweet.
Drink
Beer "ASAHI SUPER DRY" 500cc Bttle \670
Japanese SAKE Cold or Hot 180cc \670
JISAKE(Local Sake) Cold only
"SAWANOSHIZUKU" \1150
Nakazawa-Brewery Matsuda Kanagawa
"SOGANOHOMARE" \1150
Ishii-Brewery Ooi Kanagawa
"MUKANTEI" \1150
Kikusui-brewery Shibata Nigata
Soft drinks
Coka-Cola \300
100%o Orange Juice \300
Oolong Tea \300
Cold water \0 Free to Add
Hot Tea \0 Free to Add
How to enjoy eating "Soba"(Buckweat noodles)
In Japan when eat "Soba " that is Japanese noodles
We make slurping sounds.
We know in many countries, this way is impolite.
However ,it is unique to Japan, and Japanese culture, so please do not feel bothered.
We recommend that you try this way,
because we think it makes "Soba" more delicious.
Let's enjoy Japanese culture!
Thank you.